If your heart beats for animals and the thought of a career centered around their well-being excites you, consider a journey into the world of animal care. At Maritime Business College, we invite you to take the first step towards this rewarding path by enrolling in our Veterinary Assistant Diploma program. In just 11 months, you can transform your passion into a fulfilling career as a Veterinary Assistant.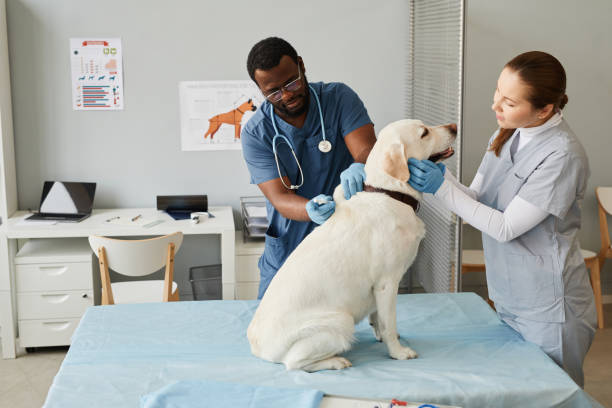 Why Choose a Veterinary Assistant Class in Lower Sackville
While formal education isn't obligatory for Veterinary Assistants, having a strong foundation can enhance your employability. Employers often prefer candidates who have completed a veterinary assistant course or have relevant animal care experience. These programs cover essential subjects like animal anatomy, veterinary office procedures, animal handling techniques, and medical terminology, among others.
What You'll Learn in the Program
Our Veterinary Assistant Class in Lower Sackville offers a comprehensive curriculum designed to equip you with the essential skills and knowledge needed to excel in the field of veterinary science. Throughout the program, you will delve into crucial aspects, including: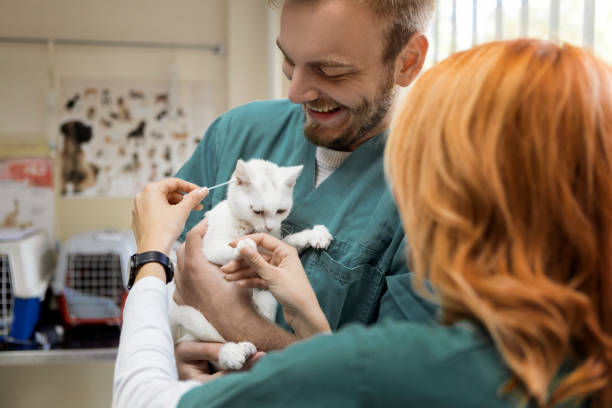 Animal Health and Disease: Gain insights into the health and diseases that affect domestic animals, preparing you to assist in their diagnosis and treatment.

Sanitation and Disinfection: Learn the best practices for maintaining a clean and safe environment for animals, ensuring their well-being.

Animal Husbandry: Acquire knowledge in the proper care and management of animals, emphasizing their welfare.

Medical Terminology: Familiarize yourself with the language of veterinary medicine to communicate effectively with professionals and clients.

Utilization of Veterinary Software Applications: Master the use of specialized software applications crucial for veterinary practice.

Effective Client Communication: Develop communication skills to interact with clients compassionately and professionally.

Ethical Conduct: Understand and uphold ethical standards in animal care.

Laboratory Procedures: Learn and apply laboratory techniques essential for the care and diagnosis of animals.
Skills You'll Hone in the Course
Your Role as a Veterinary Assistant
As a Veterinary Assistant, you'll play a vital role in the world of animal care. Your primary responsibility is to create a comfortable, safe, and sanitary environment for animals. By supporting veterinarians, you help ensure pets receive the best possible treatment, providing peace of mind to their owners.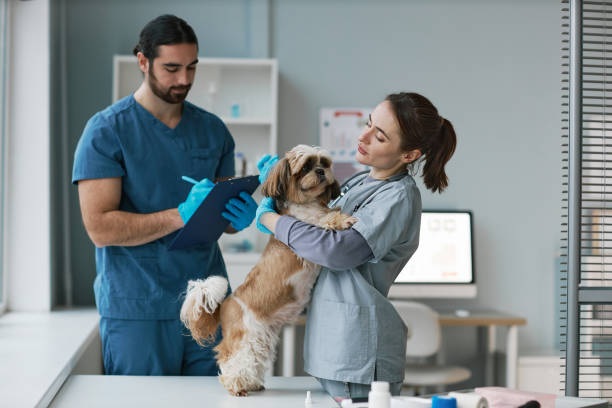 Your career as a Veterinary Assistant offers diverse workplace options. These include clinics, hospitals, private practices, large veterinary hospitals, pet daycares, boarding facilities, farms, kennels, shelters, pet stores, animal rehabilitation centers, and zoos. You have the freedom to follow your passion in various settings.
Field Experience Opportunity
As a dedicated student in our Veterinary Assistant Class in Lower Sackville, you'll have the invaluable chance to embark on an unpaid field placement. These field placements occur in professional settings external to the college, commencing two weeks after the conclusion of classes during the second semester. This hands-on experience will further enrich your skills and knowledge, preparing you for a successful career in animal care.
With additional experience and potential further education, Veterinary Assistants can explore roles like Veterinary Technician or even Veterinary Technologist. These positions often come with higher earning potential and increased responsibilities.
Conclusion: Transform Your Passion into a Fulfilling Career
In conclusion, the Veterinary Assistant Class in Lower Sackville at Maritime Business College opens doors to a fulfilling animal care career. If you're passionate about animals and want to make a positive impact on their lives, take the first step. Enroll in our program and transform your passion into a rewarding profession. Each day offers an opportunity to make a difference in the lives of animals and their owners.