Are you considering a fulfilling career as a Medical Device Reprocessing Technician in Nova Scotia? The role of a Medical Device Reprocessing Technician (MDRT) is indispensable in healthcare settings as they ensure the cleanliness, safety, and functionality of crucial medical equipment. If you are wondering why you should choose the Medical Device Reprocessing Technician Course Nova Scotia program, let's delve into the compelling reasons.
Why Choose Our Medical Device Reprocessing Technician Course in Nova Scotia?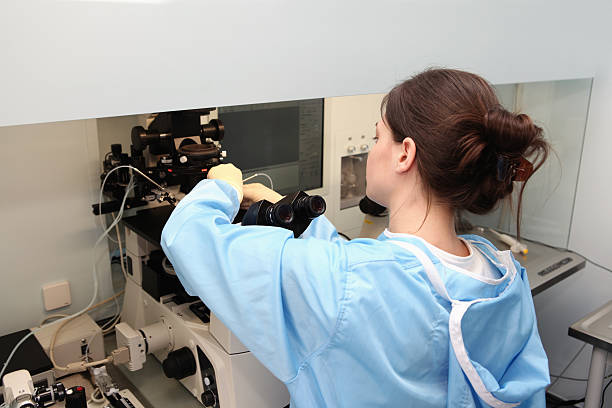 Our program is recognized by the Canadian Standards Association (CSA), responsible for the MDRT certification exam. This recognition confirms our program meets the educational requirements for success. Choosing a CSA-recognized program guarantees quality education and sets you on a path to a successful medical device reprocessing career.
What You'll Learn
In just twelve months, embark on an enriching learning journey. Equip yourself with essential skills and knowledge to excel in this critical healthcare role. Our curriculum covers a diverse range of fundamental subjects for comprehensive preparation.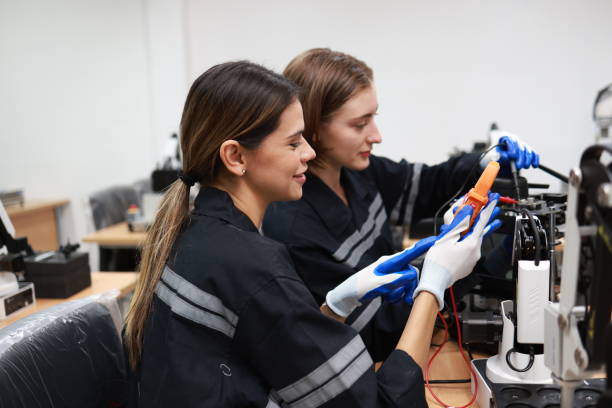 Introduction to Medical Device Reprocessing: Gain insights into the MDRT's role in the medical field and understand the associated standards and practices. Learn about safety procedures, WHMIS (Workplace Hazardous Materials Information System), and Safety Data Sheets (SDS).
Medical and Basic Anatomy and Terminology: Explore medical terminology and basic anatomy evolution. Understand the roles of cells, tissues, organs, and organ systems in the human body.
Microbiology: Delve into microbiology, including its history, concepts, and types. Learn about the environmental conditions necessary for bacterial and viral growth.
Accountabilities and Professionalism in Health Care: Gain insights into your healthcare legal responsibilities. This module covers concepts like total quality improvement, client relationship building, various types of laws governing the Canadian legal and healthcare systems, and more.
Assembly and Classification of Instruments: Acquire knowledge about your tools. This module covers the purpose, temperature, humidity requirements of the assembly area, instrument classification and names, inspection, and instrument handling care.
Decontamination and Disinfection: Understand the decontamination area's importance, including staff safety requirements, attire, layout, essential elements, procedures, and functions. Learn the disinfection process and the necessary tools and equipment.
Infection Control/Transmission: Explore the chain of transmission of microorganisms causing infection, the importance of personal hygiene, personal protective equipment (PPE), and the correct order of donning and removing PPE. This module emphasizes the significance of infection prevention and control in medical device reprocessing.
Career Opportunities
Upon graduation from the Medical Device Reprocessing Technician Course Nova Scotia program, you will find numerous career prospects in the healthcare sector. Your role as an MDRT is pivotal for maintaining stringent cleanliness and safety standards in healthcare facilities.
As a graduate, you will have the option to explore various career opportunities, including:
Medical Device Reprocessing Technician: In this primary role, you will be responsible for handling, decontaminating, sterilizing, and maintaining medical equipment used in hospitals and healthcare settings. Your role significantly contributes to patient safety.
Healthcare Support: Beyond your technical responsibilities, you will provide vital support to surgical and healthcare teams, playing a crucial role in healthcare procedure success.
Career Advancement: With experience and dedication, you will have the opportunity to pursue career growth within the healthcare sector. Specialization or leadership roles in medical device reprocessing departments are achievable.
Outlook and Demand
According to Outlook 2020, "assisting occupations in support of health services" faced recruitment pressures from 2011 to 2020. This underscores the high demand for healthcare support professionals, including Medical Device Reprocessing Technicians. Employment opportunities exist in hospitals, private clinics, dental, and veterinary clinics, depending on hiring practices.
Tour Our School
To determine if the Medical Device Reprocessing Technician Course Nova Scotia is the right fit for you, we invite you to visit our campus. During your visit, you can:
Explore Our Modern Facilities: Take a tour of our state-of-the-art facilities for hands-on training and experience.
Engage with Current Students: Connect with current students to gain insights into their program experiences and perspectives.
Meet Experienced Instructors: Our dedicated instructors are committed to helping students succeed. Connect with them to seek answers to program-related questions.
Taking this step allows you to make an informed decision about your education and future career as a Medical Device Reprocessing Technician in Nova Scotia.
Conclusion
Embarking on a career as a Medical Device Reprocessing Technician in Nova Scotia offers a fulfilling path. You can make a significant impact on patient safety and the healthcare sector. With comprehensive training, a short-duration program, and a wide range of career opportunities, the Medical Device Reprocessing Technician Course Nova Scotia provides an excellent pathway to a rewarding career in healthcare. Visit our campus to learn more and take the first step toward becoming a Medical Device Reprocessing Technician in Nova Scotia. Your journey to a fulfilling healthcare career begins here.