Paralegal Course
In Ontario, paralegals have a distinctive role, offering specific legal services directly to the public for a fee, independently from lawyer oversight.
Maritime Business College's paralegal course will prepare you to excel in the field through strong theoretical and practical courses.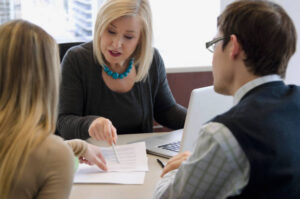 This comprehensive 14-month diploma paralegal course is designed to prepare you for the Law Society of Ontario (LSO) licensing examination, enabling you to become a licensed paralegal in the province, in accordance with the stipulations of the Law Society Act.
Furthermore, this paralegal course encompasses legal ethics and the essentials of small-business practice, equipping you for potential employment in a law or paralegal firm, a government context, or as a self-employed professional. 
Proficiency in English is essential for your success, and this paralegal course places a significant emphasis on honing effective communication skills, both in spoken and written forms.
Skills Acquired from This Paralegal Course
Throughout this course, you will acquire the following skill set:
Effective written and oral communication

Drafting of legal documents

Advocacy skills, including examination, cross-examination, and argument presentation

Legal research and composition

Ability to analyze and apply legislation to real-world scenarios

Negotiation and conflict resolution capabilities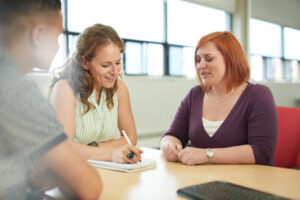 Field Placement
Upon meeting all academic prerequisites, you will have the opportunity to undertake a two-month field placement that allows you to build confidence and get real-life experience working alongside professionals in the law community. You will receive guidance and support from the Maritime Business College's staff in securing your placement. 
Career Prospects
This paralegal course will qualify you to sit for the Law Society's Paralegal licensing examination, thereby granting you the ability to practice as a licensed paralegal in Ontario. Licensed paralegals are authorized to provide representation to clients in various domains, including summary conviction criminal offenses, traffic violations, provincial and municipal infractions, as well as tribunals and Ontario Small Claims Courts.
Additionally, you can explore career avenues within:
Paralegal firms

Law firms

Legal clinics

Legal departments within government offices